Real Authentication is the leading online authentication service for luxury goods, offering a reliable and efficient service for authenticating Coach products. Our authentication experts conduct a thorough analysis of each product to determine its authenticity, and our secure platform ensures the confidentiality of your information.
About Coach
Coach is a luxury fashion brand founded in New York City in 1941. The brand is known for its signature leather goods, including handbags, wallets, and accessories, as well as clothing, footwear, and fragrance. Coach products are designed with a timeless, classic aesthetic that blends functionality and luxury.
Why Coach Luxury Goods are So Desirable
Coach luxury goods are highly coveted for their superior craftsmanship, exceptional quality, and timeless design. The brand's signature leather products are made with the finest materials and meticulous attention to detail, creating a classic and sophisticated look that never goes out of style. Whether you're carrying a Coach handbag or wearing Coach shoes, you're making a statement that is both timeless and stylish.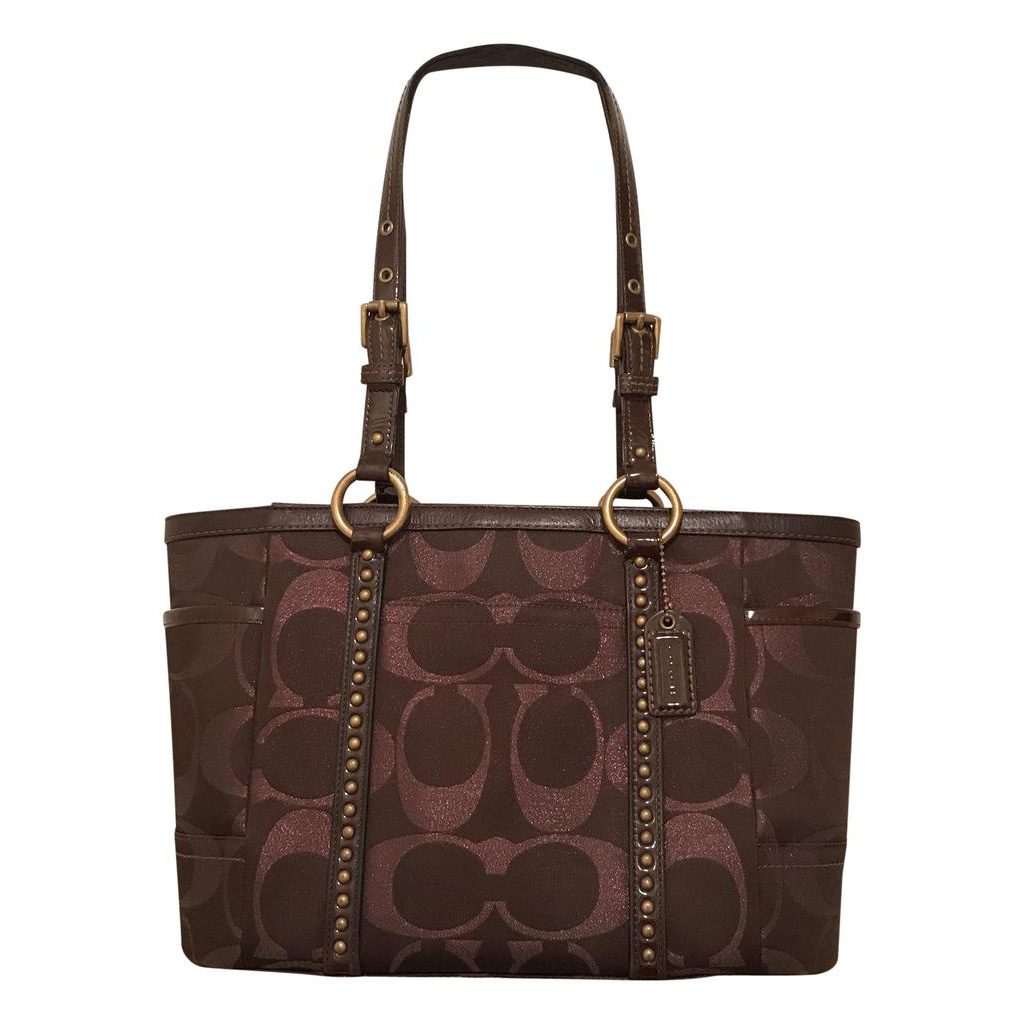 3 ACTIONABLE TIPS TO AUTHENTICATE COACH ITEMS
Luckily, there are a few ways to know if that Coach is authentic when buying and selling. 
1. COACH DATE CODE AND LOGO
Based on your Coach bag's source, the logo can be different in size and wording. You can also check your pre-loved Coach bag for its "C logo design". Counterfeits will often use Gs or Os to mask the fact that their bag is fake.
2. INSPECT COACH STICHING
Your Coach bag's lining should be soft and well stitched – generally, Coach will line with cotton, canvas, or high-quality satin.
When you inspect the interior of the handbag, you may find a rectangular piece of leather sewn onto the lining; this is often referred to as a creed that shows the stamped style/serial number. If your Coach bag does not have this it may be due to style.
3. COACH AUTHENTICATION DETAILS
Though mass produced, Coach offers high quality products, so always bear in mind that craftsmanship should be apparent. Their leather items are top-notch, and shouldn't feel stiff or brittle.
The hardware should be heavy and is usually nickel or brass. COACH stitching uses high-quality threads and is stitched neatly and even.
Authenticate Coach with Real Authentication
If you're looking to add a Coach product to your collection, it's essential to ensure its authenticity. Real Authentication offers online authentication services for Coach and other luxury goods brands. Our team of expert authentication specialists is dedicated to ensuring that each product is 100% authentic, giving you the peace of mind that you deserve.
Our Online Luxury Goods Authentication Service
Real Authentication is the trusted luxury goods authentication service for authentic luxury goods online. Our online authentication for designer goods, including Coach, is guaranteed to provide you with a reliable and efficient service. Our authentication experts use state-of-the-art technology and a Smart Database Scan™ to determine authenticity, and once your order is complete, you will receive email notifications with our determination of 'Authentic' or 'Counterfeit.' Trust Real Authentication for all your luxury goods authentication needs.
Here at Real Authentication, We Authenticate Coach:
– Coach Handbags
– Coach Shoes 
– Coach Clothing
– Coach Wallets
– Coach Wristlets
– Coach Accessories
– Coach Fragrances
Trust Real Authentication for Your Luxury Goods
Real Authentication is the most trusted and reliable online authentication service for luxury goods, including Coach products. Our authentication experts use the latest technology and techniques to provide a guaranteed luxury goods authentication service, all conducted on our secure platform. Trust Real Authentication for your online luxury goods authentication needs and experience the peace of mind that comes with our trusted authentication experts.